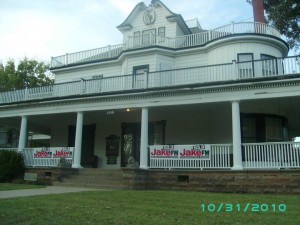 Our group did a "Ghost Roast" with 93.3 Jake FM at the Stone Lion Inn for Halloween. The night was filled with tour a and ghost stories around a camp fire. Hot dogs roasted on sticks, smores and roasted marshmallows were also a part of the fun. Everyone got to experience ghost hunting first hand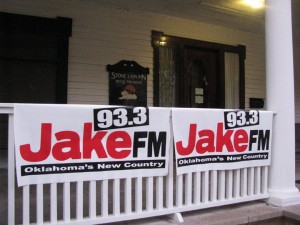 The Stone Lion Inn located in Guthrie, Oklahoma is a really special place. We have investigated numerous times and always come away with more evidence in the form of evps or photographs.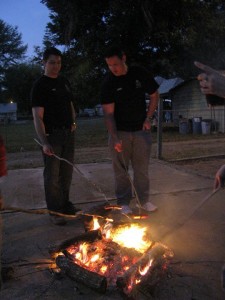 Mike and Chris are seen in this photo enjoying some of the evening outside roasting hot dogs.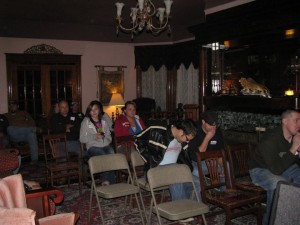 Some of the participants for the evening festivities are shown gathering for the group presentation