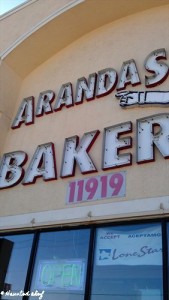 11919 Eastex Fwy
Houston, TX 77039
When we moved from Houston to Oklahoma this was one of the places that I missed going into. This is an authentic Mexican bakery where they claim to make everything from scratch. They say they buy nothing made or use anything frozen. There is something special about picking up a pizza pan with tongs and walking along case after case of pastries to get what you want. Many of the items are only .30 to .70 cents! I usually fill up a tray and cannot carry anymore before I stop myself and go to check out.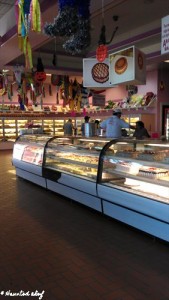 In the middle of the store is the refrigerated area with a counter where they will bag up all of your goodies for you. They also get what you want from these cases which are filled with sliced tres leches cakes, puddings and other goodies.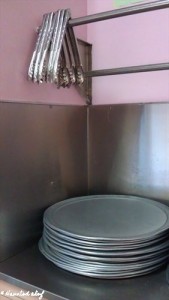 Around the walls and the front window are decorated with cakes. They all have numbers beside them to help you in ordering one for a special occasion. They take special orders on whatever you can think up as well. The specialty here with cake is not over the top fondant but easy whipped icing type of cakes. Piñatas hang from the ceiling making the store very colorful.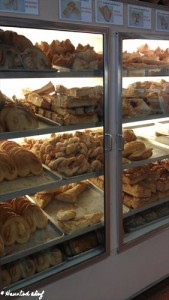 Before you check out with all your sweets you should know they have savory items as well. They offer pork or chicken tamales $3.50 for 1/2 dozen or $6.50 for a dozen right by the cashier when you check out. I have tried them both and find them to be authentic and tasty.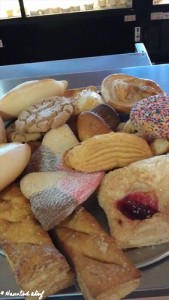 After I leave I usually grab something out of the bag to nibble on while driving home. Be careful as most of the items here are not very sweet which can make you eat more than you should. Even though nothing from this bakery is rich or filled with sugar like a normal American bakery they are all still considered pastries loaded with calories. Hope you have fun picking out your pastries!