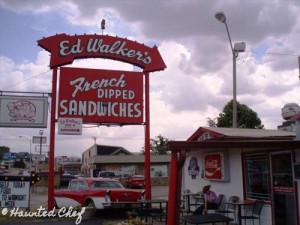 1500 Towson Ave
Fort Smith, AR 72901
When I am in Fort Smith I love to stop by to get the comfort food offered at Ed Walker's. This is THE proverbial diner. I love this place all the way down to the melamine plates. If you love watching diners drive ins and dives this is one of those types of places. The burgers are on point with the juices running down your arm. Salads are fresh and pleasantly larger than what you expect. I have eaten here on several occasions and never have I been disappointed with the quality of the food or the service. You may have to wait at peak times for a seat but it is not for long..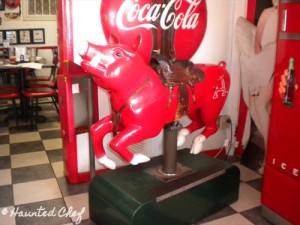 The decor is all funky diner in mostly red, white and black. It is a fun place to make memories. Several things are different here than at other restaurants. One thing different is on the menu and is the 5 pound burger. It is huge! It comes with all the fixings on the side. I have not personally eaten a 5 pound burger by myself yet but I have seen it done. You can order outside from your car and get a car hop to bring you a beer! How is that for service!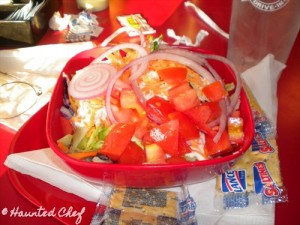 I have had the burgers which are really good. The chopped steak smothered in onions, bell peppers and gravy is just really good. The flavors blend really well together especially with one of their super duper side salads.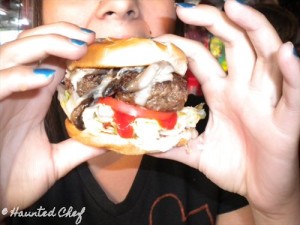 You may want to remember your trip in a special way by grabbing an ed walker cup before you leave. This has now become my daughters favorite cup in the house.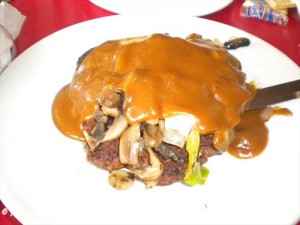 Just look at this smothered steak. It tasted as good as it looks here. I have also tried the famous french dip which is also yummy