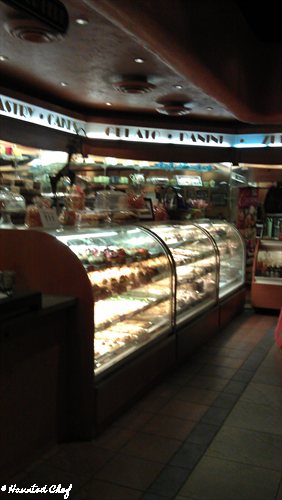 6915 Cypresswood Dr
Spring, TX 77379
There is an interesting cafe in North Houston and is only one of three locations. The original place was opened up in Beaumont in 1941.  It is a cafe offering breakfast and lunch items as well as a coffee house that features a full bakery. You can walk in and pick out what you want to take home instead of sitting down to eat. The counter people will pull them out of the case and box everything up for you.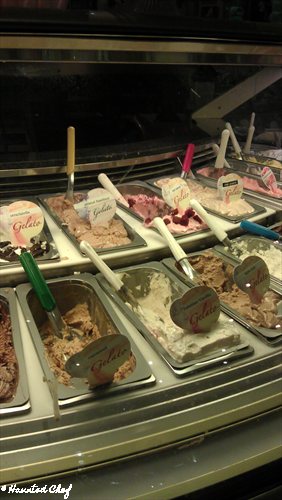 They have a case full of fresh made gelato. Have you ever tried it? There are a few differences between ice cream and gelato. For example gelato has less air whipped into it because it is churned slower than ice cream which makes it denser. To some this means it is more creamy even though there is less fat. In the USA  ice cream has to have at least 10% fat to legally be called ice cream. Gelato usually has only 5-7% fat. The flavor of gelato is more intense.
According to the counter person the lemon is the best seller. This flavor is really surprising and the most unexpected because of how tart and refreshing it is. I highly recommend you to try some before you leave.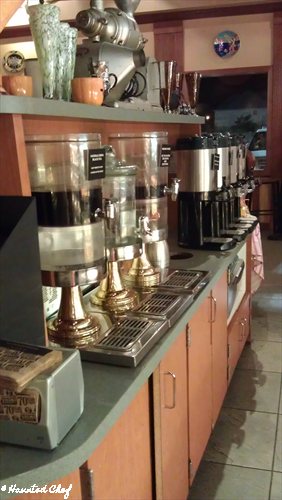 The coffee is fresh and hot all the time. They even have pictures on the wall of one of the places they get coffee from. Yes, they even have single origin beans. They will whip up the specialty  drinks for you behind the counter.  If you order a regular coffee they hand you a cup and saucer or plastic cup  (if the order is to go) over the counter for you to serve yourself at the coffee bar.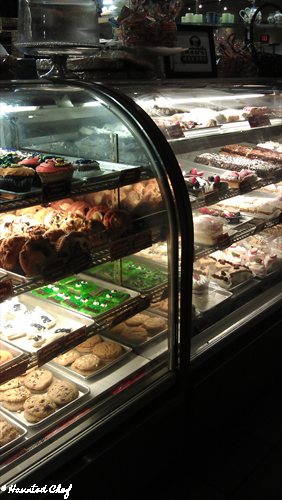 The atmosphere is laid back and relaxed which makes talking with friends over coffee nice. Most of the pastries in their cases have been taste tested by me at one time or another.
There other locations:
2596 Calder St, Beaumont,
4440 Dowlen Road, Beaumont, TX
Hwy 365, Nederland, TX