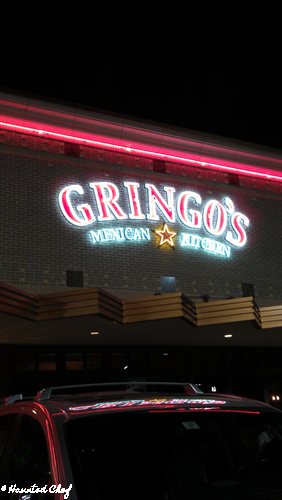 6925 Cypresswood Dr.
Spring, TX 77379
We decided to try out Gringos on Cypresswood the other day and I was pleasantly surprised that I really liked the food and the service.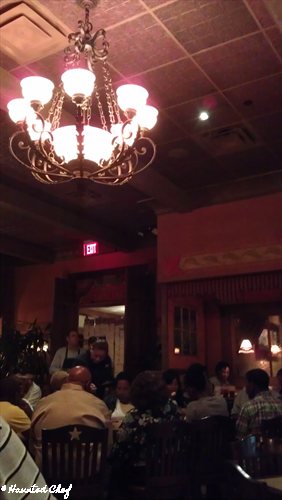 The atmosphere is upscale casual which is a little different from the run of the mill Tex-mex type of restaurants. I felt a little under dressed in shorts and a blouse.
The parking lot was packed where we thought it would be a long wait. We actually only waited for 10 minutes which really isn't bad. The waiter took our drink orders right away and then out came the chips and dips that are the normal fare for Mexican restaurants. One of the dips was something creamy with avocado in it which was bland but fixed with a little salt.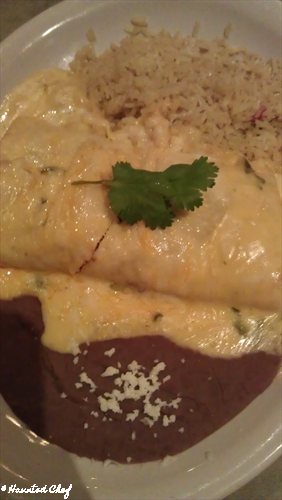 The waiter came back exceptionally fast with our drinks and took our order. One of our drinks was recommended highly by our waiter turned out to be really good. It is called citrus tea which is a blend of tea, orange juice and lemonade. They refilled the citrus tea all night with no extra charges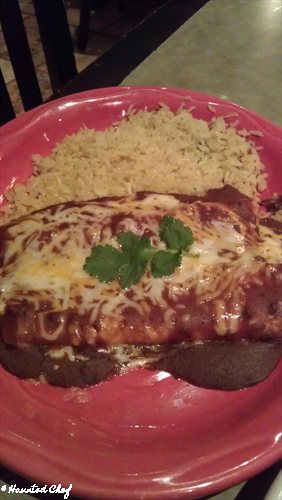 We ordered queso with meat which also turned out really good! I was really impressed that they served this dip in a deep fried tortilla bowl with shredded salad mix and pickled and fresh jalapenos on the side. I was thinking if they do this for the queso then what will they do with everything else they bring out? I could come in here for just the queso for lunch.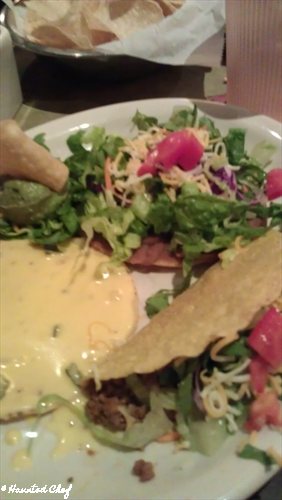 I ordered the presidente for my entrée which is two cheese enchiladas, a bean chalupa, queso chip, beef taco, guacamole, Mexican rice and got boracho beans instead of refried beans. I know this sounds like way too much food but I was really hungry and this entrée was only 9.59. Of course my eyes were bigger than my stomach as they brought everything out to me on 3 plates. haha!! Everything tasted good
I did take food home to my son who said OMG yum!!! I am sure we will all be eating here again soon