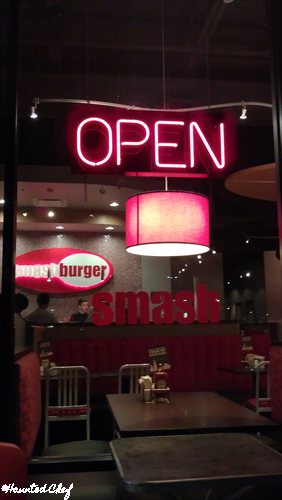 Tomball Location
10850 Louetta Rd
Houston, TX 77070
I really love a good burger and this place has a pretty good one! I almost hate to blog about it because this place is a chain that is growing all over. I think the food is overpriced for what you get, however this is the new trend it seems. The decor is bright red, industrial minimalist.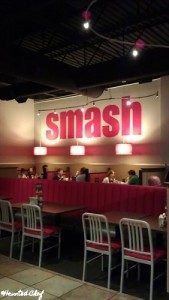 You walk in and order from a menu hanging on the wall. The burger selections are already put together for you. You can do your own combination if you prefer. They give you a number and a drink cup like many of the new chains do these days.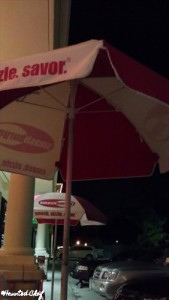 We decided to sit outside for the ambiance and because the temperature was perfect.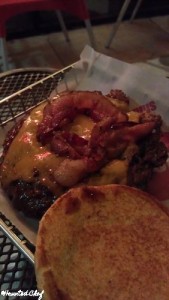 The burgers come in a wire basket with paper. The buns are not only chewy but toasted for something extra special. They offer sides like french fries, sweet potato fries, haystack onions, fried pickles, fried jalapenos and smashfries which are tossed with rosemary, olive oil and garlic. Everything I have tried so far has been tasty!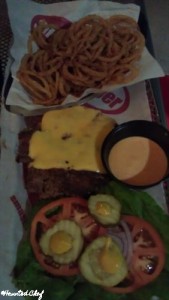 I have had the burger when I am dieting on the plate with no bun and all the way full on with a bun. Yes you can diet and eat burgers! It is called the Atkins diet:) At the moment I am eating bread. Yay for my taste buds! The burgers are good both ways. I prefer to eat them with the bun because it is fresh, chewy and adds another flavor component.
I have never had to wait long for the food which is another plus!