1448 Louetta Rd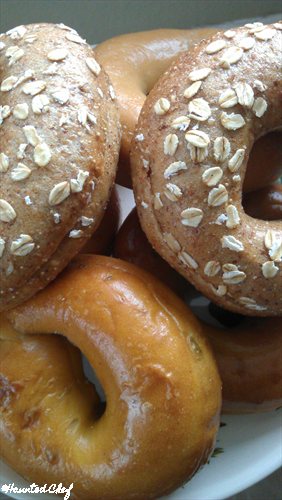 Spring, TX 77388
I should stop apologizing for reviewing chains! Some people have never had the opportunity to check out Panera Bread.
One of my favorite foods items is bread and bagels happen to be a terrific member of this family. Not only does Panera have bagels but other pastries as well as breads.
When I order bagels I usually get a dozen which includes 2 containers of cream cheese. The honey walnut cream cheese is my favorite with sweet bagels and is their best seller. The vegetable cream cheese is also really good with the savory type of bagels. I have tried all the cheeses and they are all yummy.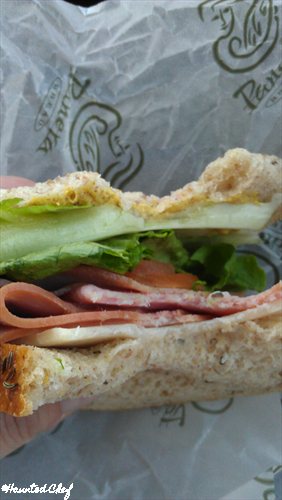 They have an in store cafe where they offer sandwiches, soups and salads. They also have a convenient drive through!
My favorite soup is the broccoli cheddar and they usually run out! I wish they would plan better how to accommodate all the people who want to eat this soup in a day. All the other soups are all good, especially the potato which has a nice bacon flavor.
I usually order a half and half which consists of your choice of a half of a cafe sandwich, a half of a cup of your choice of soup and includes a baguette. When you are in a hurry and fast food seems the only solution this is a much healthier option.