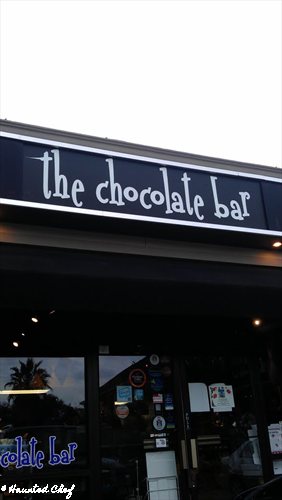 The Chocolate Bar
River Oaks
1835 W Alabama St
Houston, TX 77098
I give this place two thumbs up! You need to be aware that the parking lot is very small! If you cannot find parking right away you just have to wait for someone to back out. Just wait it out because is worth the wait to get in! It is located right next door to another magical shop called candylicious. Both of these shops are places where everyone becomes a kid again.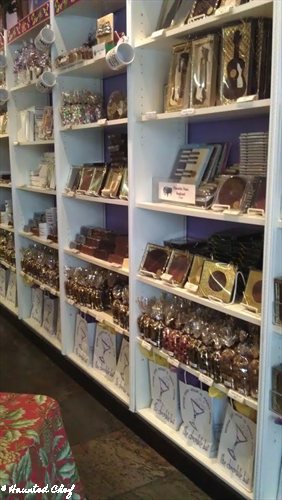 You walk in the door to find chocolate everywhere! One side of the store is all packaged chocolates. This side also has cases where they will help you pick out individual chocolates. Everything tastes better dipped in chocolate to chocoholics! Walk around to the other side of the store you will pass the ice cream cases to find the cases with cakes. They are huge! Some cakes are $10 for one slice or $75 for the whole cake. One cake weighs 177.60 ounces  (11.1 pounds)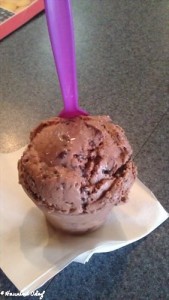 The selection of ice cream is really interesting. They will let you  sample some to see what you would like to eat.
 The sample of Cape Cod Crunch ice cream was enough for me to stop. It is is really amazing! It was loaded with broken chocolate, almonds and cranberries.
Ice Cream Flavors
| | |
| --- | --- |
| Creamy Dreamy Truffle | Cape Cod Crunch |
| Totally Nuts | Triple Decadence |
| Toffee Coffee Time | Candylicious Junkyard |
| Double Shot Espresso | Brownie Supreme |
| Night & Day | Snow Berry |
| German Chocolate | Orange Sunrise |
| Teddy Camp Smores | Nutter Butter |
| Chocolate Malt | Let's Go Oreo |
| Root Beer Float | Lemon Velvet |
| Choc. Banana Pudding | Cool de Menthe |