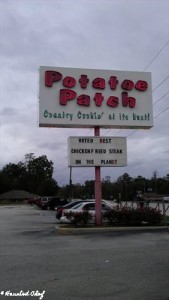 2020 Fm 1960 Rd E
Houston, TX 77073
When I pass this sign I want to pull over to grab a bite. I love this place for several reasons.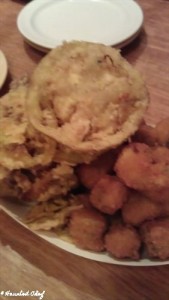 Reason number one is the fried green tomatoes. OMG they are the bomb awesome! I go here just for these tomatoes which are given for free. They used to walk around with hotel pans full of them as well as stewed tomatoes, okra and other goodies which they no longer do for whatever reasons. Now you get a little thing full of fried green tomatoes and okra. I am still happy even though they changed. I will take whatever green tomatoes I can get!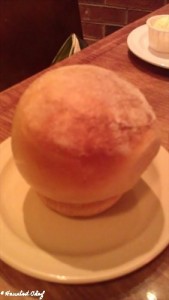 This photo shows another reason I get hungry passing this place. They have a man who walks around yelling fresh hot rolls and throws them at you sometimes from across the room. If you don't catch it don't worry, he will throw you another one. These rolls are really yeasty and just plain good!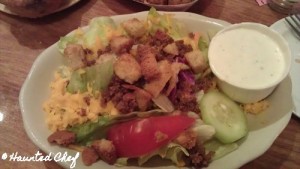 The salads are cold, crisp and really good! Imagine a meal for around $10 that includes thrown rolls, fried green tomatoes and a terrific salad all before you get your main entrée! The question is will you have room for it all?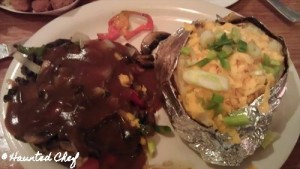 This dish is the chopped sirloin with gravy, onions and peppers. This night he also threw on some mushrooms for me. Also look at that loaded baked potato! Yes it was all really good. I just love comfort food.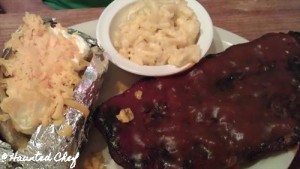 They have specials all the time. This particular night they had a half rack of ribs with the sides for under 12! Not only is the food good and comforting but it is comforting to your wallet.