This is my way of roasting a turkey. I brine and then use a compound butter. All compound butters are made the same way with varying ingredients. Instead of rolling it in plastic wrap you use it immediately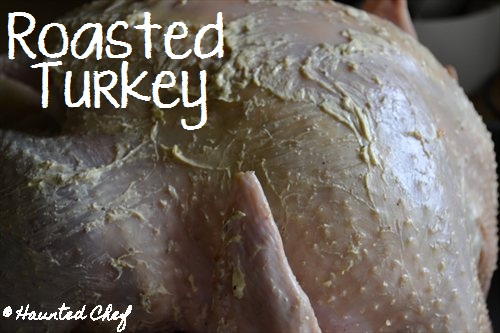 Turkey
1/2 cup room temperature butter
1 tbsp black pepper
2 tbsp thyme
1/4 cup sage
1 clove garlic crushed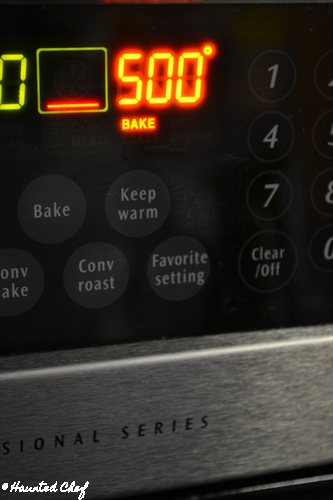 Preheat the oven to 500 F.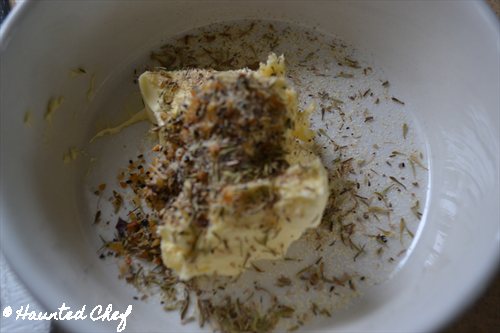 Combine all ingredients but the turkey … haha yes some people need that instruction.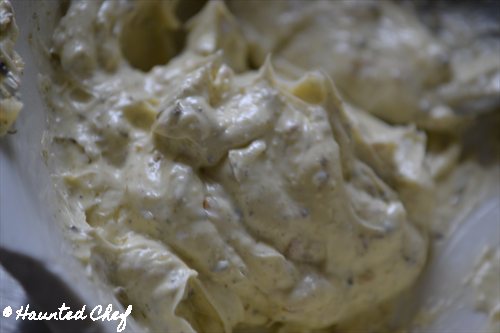 Mash until it is mixed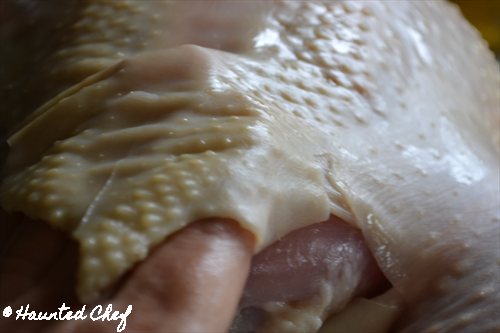 Use a brine for the turkey for 24 hours before roasting. Separate the skin from the breasts on both side of the breastbone. Be careful to leave the skin attached along the center of the breastbone or it will slide up during baking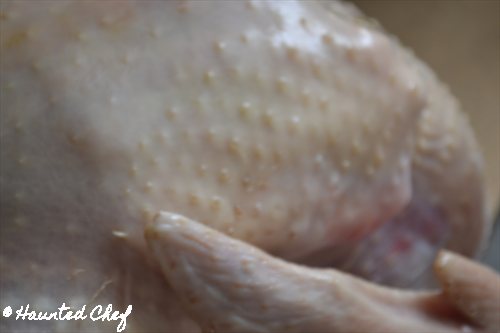 Divide the butter mixture under the skin on both sides spreading it evenly. Just look at the butter under the skin. You know it is going to be good!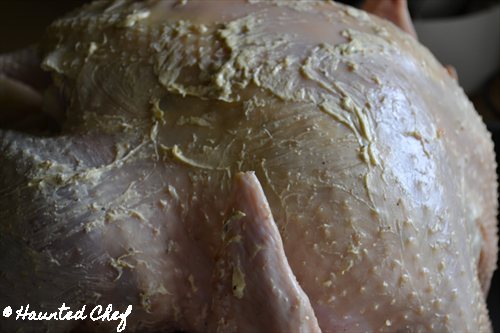 Tuck the wings underneath the bird and rub some compound butter on the outside of the bird. Then stuff the bird with aromatics instead of stuffing. I like to use an apple, rosemary, sage and an onion.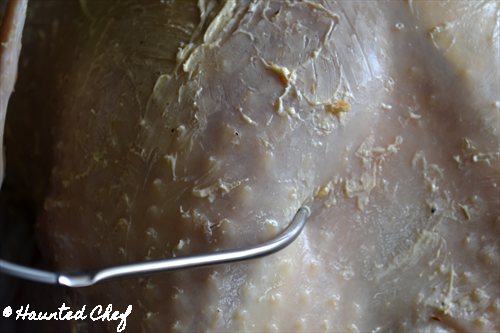 Don't use the plastic pop up that comes with the turkey please. It is best to use a meat thermometer that you can put into the bird at set it for poultry which is 165. If you don't have that kind use a regular meat thermometer.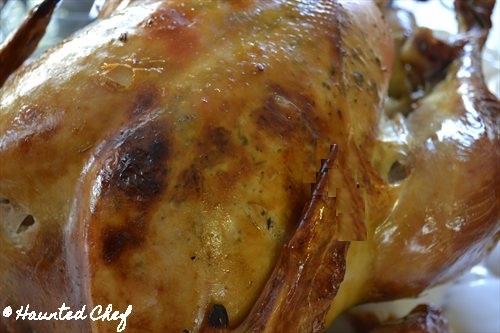 Roast at 500 F for 30 minutes uncovered. Cover with foil and lower the temp to 350 F until the thermometer reads 165. Let stand for 15 minutes. This bird is uneven in color because I didn't let it rest for a full 2 hours after the brine. It was still absolutely yummy!