Preparing delicious Vietnamese coffee is quick and easy! It is stronger than American coffee, weaker than espresso and just perfect. You do need a special gadget called a phin filter which is made of stainless steel and has four parts (filter, plate, screw-on or push damper and lid). You can find it online or in any asian grocery store.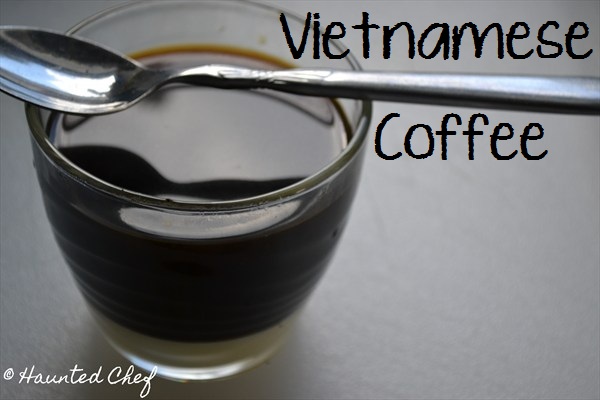 Ca Phe Sua Nong – Hot Coffee
Ca Phe Sua Da – Iced Coffee
2-3 teaspoons Coarse Ground Coffee (use a strong roast suitable for espresso)
3 heaping teaspoons Sweetened Condensed Milk
Hot Water (almost to a boil)
Vietnamese Coffee Filter – Phin Filter
Small bowl to use as a bain marie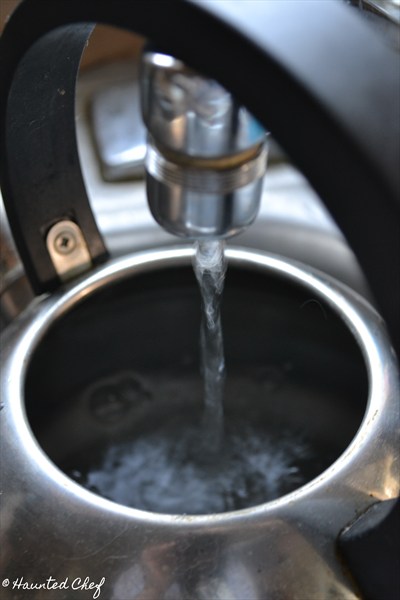 Put water into your kettle and let it come to a boil. Take off the heat while you get everything ready. You want the temp to go to 180-190 for best flavor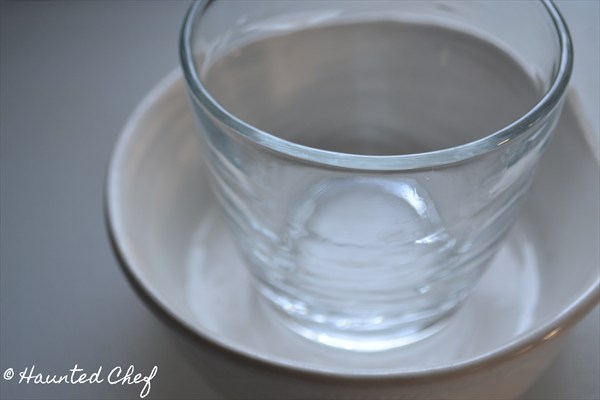 Put a glass into a small bowl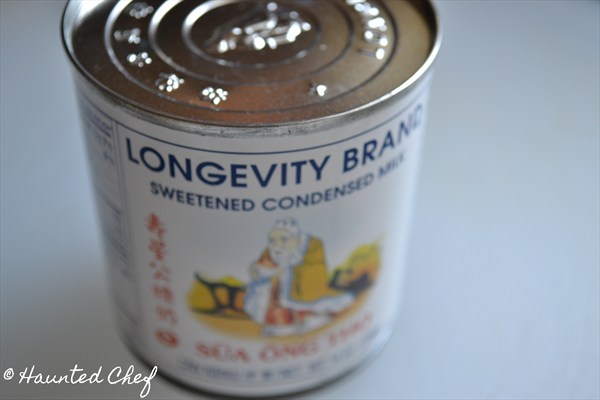 This is the best brand of sweetened condensed milk to use for this coffee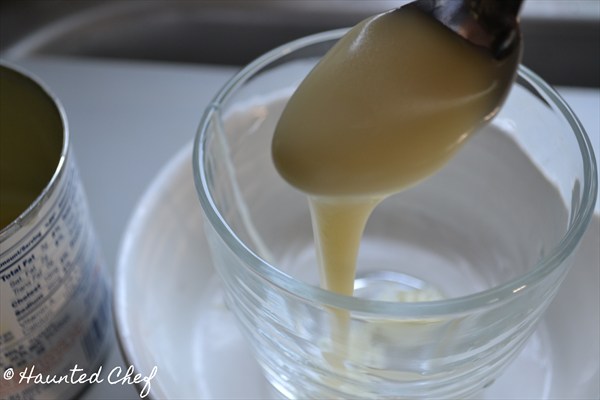 Spoon the sweetened condensed milk into a glass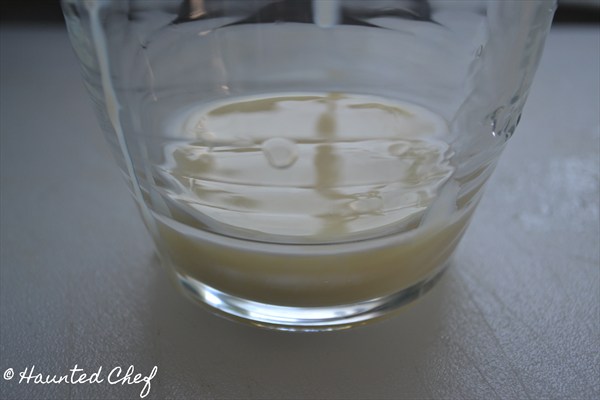 This is what it looks like if you are just pouring it instead of measuring it out with a spoon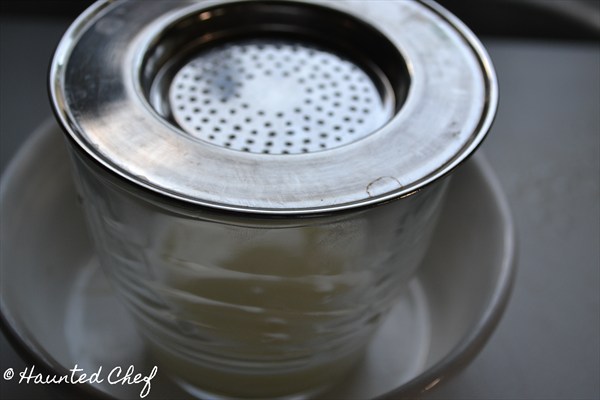 Put the plate on the glass
This is the recommended band of coffee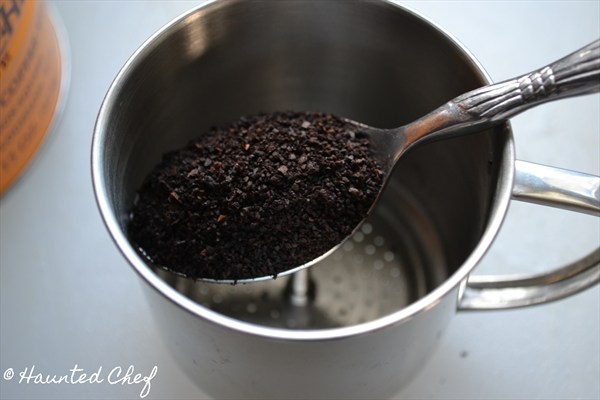 Spoon the coffee in the filter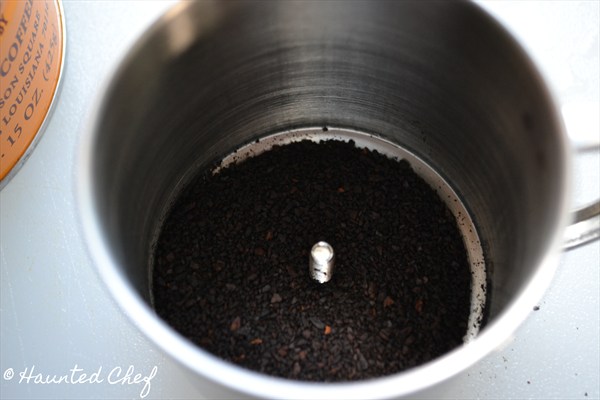 Tap it to make the grounds level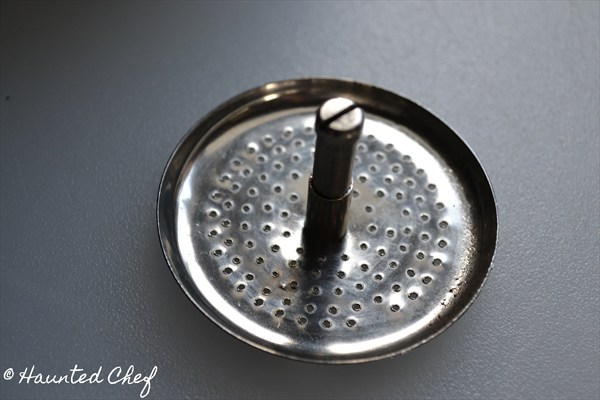 Next grab the damper. This one is a screw on type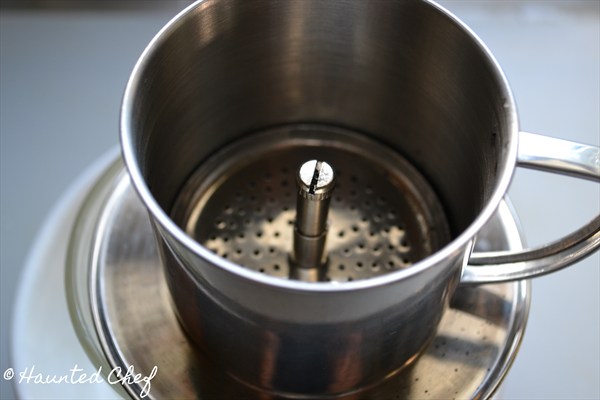 Screw the screen back on until it stops which will compact the grounds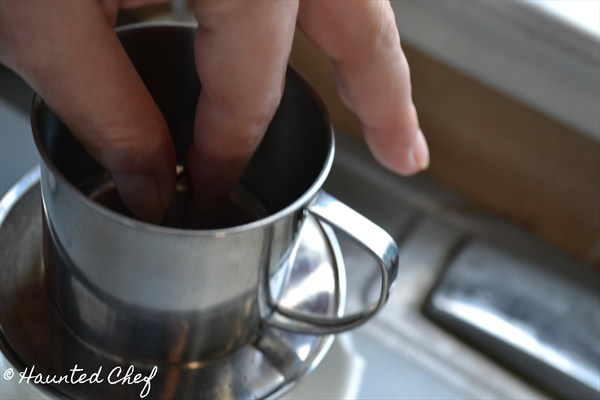 Unscrew 2 rotations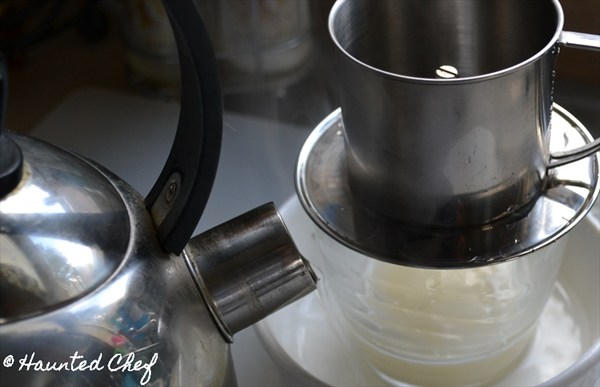 Place filter on the glass with the milk and pour boiling water into the bowl to heat the milk and glass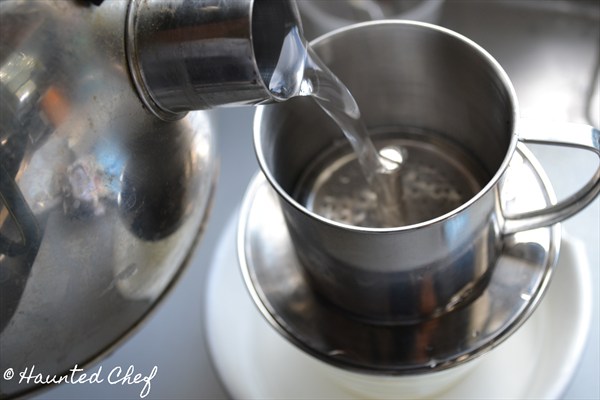 Pour just enough hot water to cover the grounds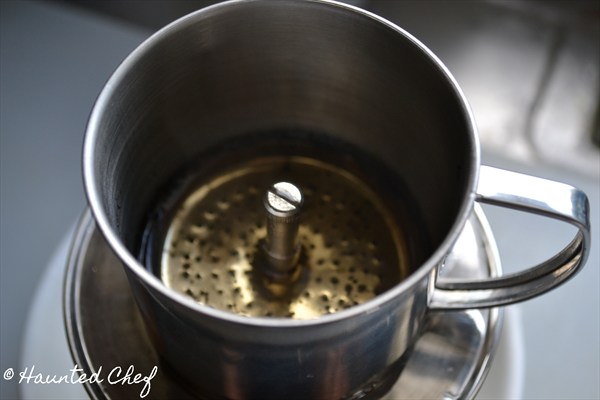 This is about how much water to add and then you are going to let it sit for about 20 seconds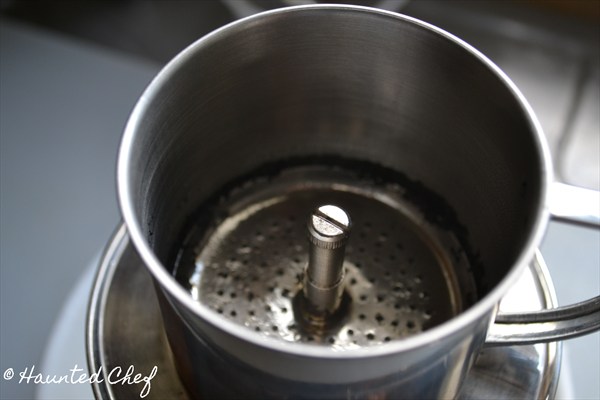 This is what it looks like after 20 seconds. The grounds have absorbed the water and are now ready to brew a perfect cup of coffee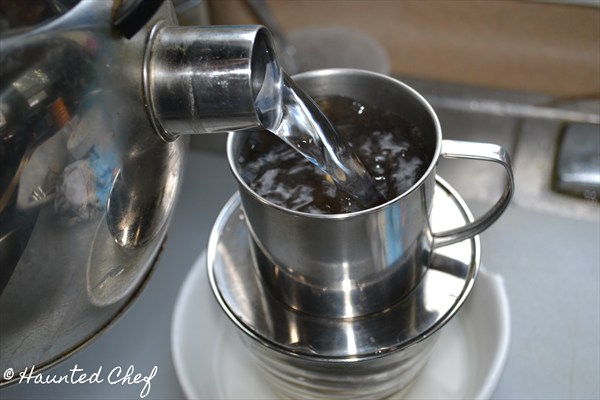 Pour hot water to the top of the filter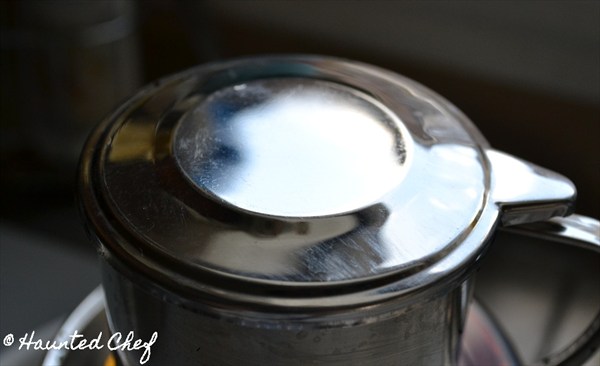 Put the cover on to hold in the heat and let sit until water has gone all the way through filter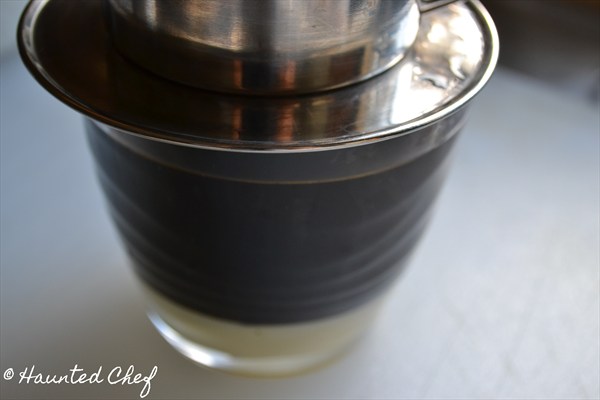 The brewing process should take about 4 minutes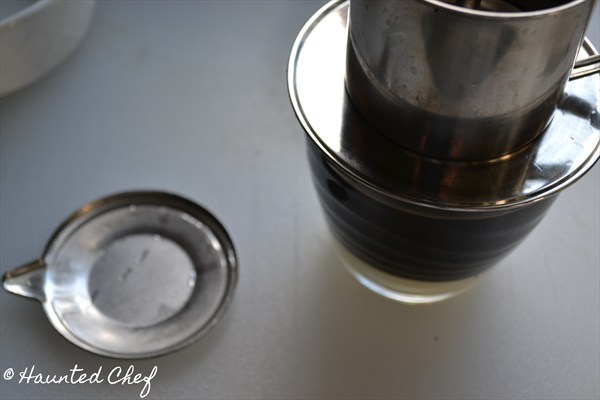 Remove the lid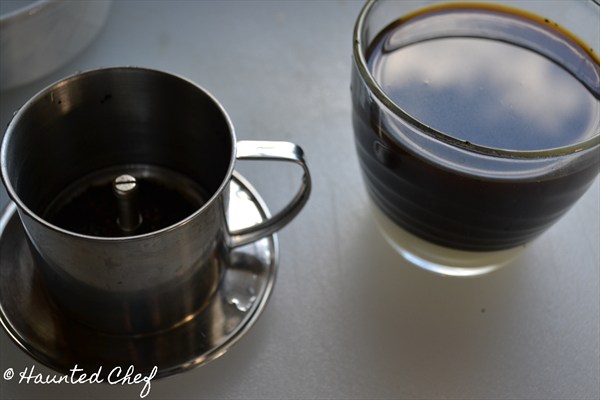 Take the filter and put onto the lid to catch any drips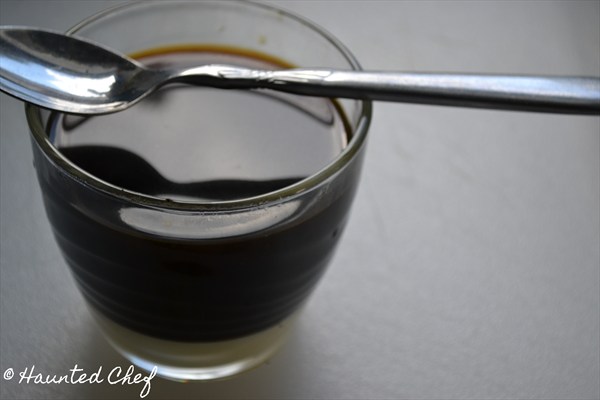 Serve it just like this… isn't it pretty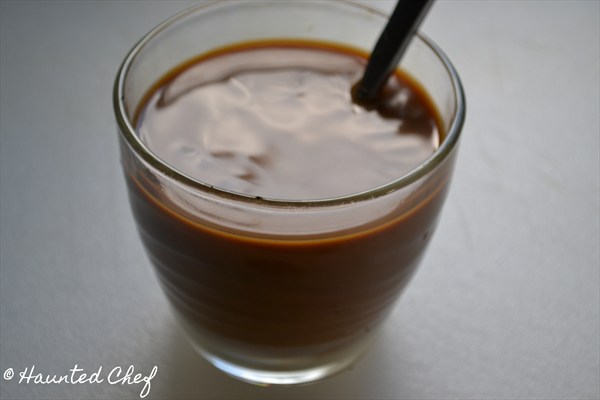 To drink just stir the condensed milk into the coffee and enjoy Ca Phe Sua Nong – Hot Coffee!
To have iced coffee grab a glass of ice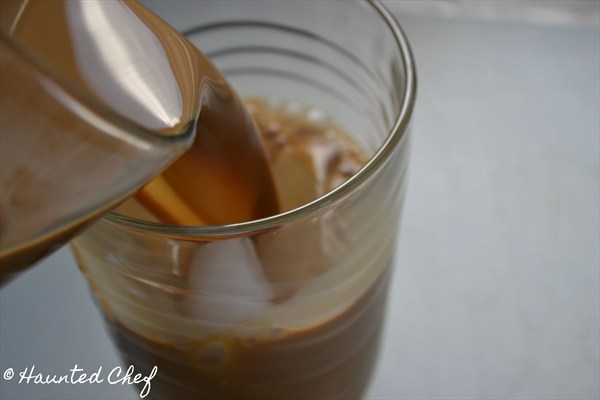 Pour the hot coffee over the ice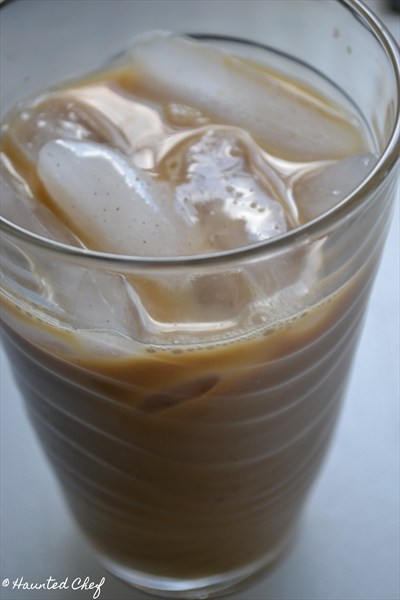 Enjoy – Ca Phe Sua Da – Iced Coffee!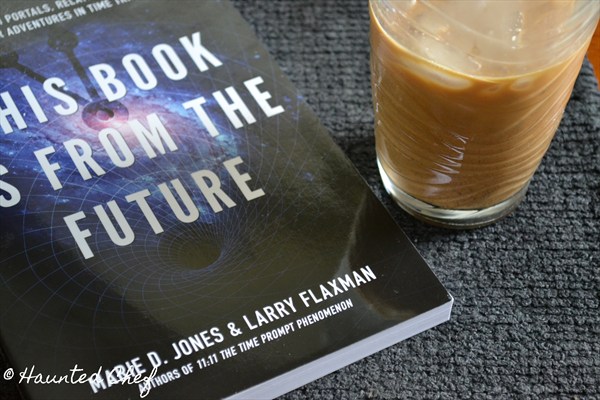 Especially enjoyable while reading a terrific book! This one was written by my friend Larry Flaxman. You can find out more about him at this link http://paraexplorers.com/index.php?page=home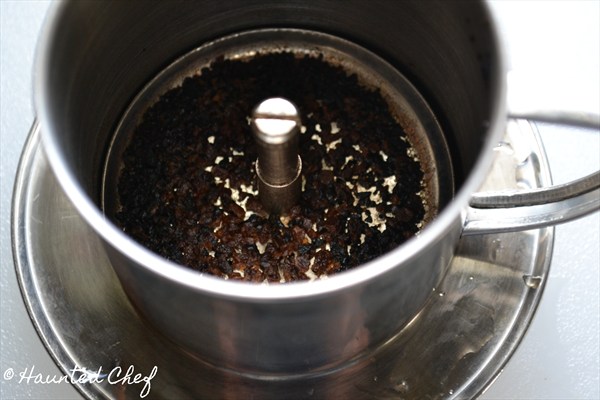 To clean the filter dump the grounds, rinse and dry