This is the icing that was used on my lemon cake recipe I posted not long ago.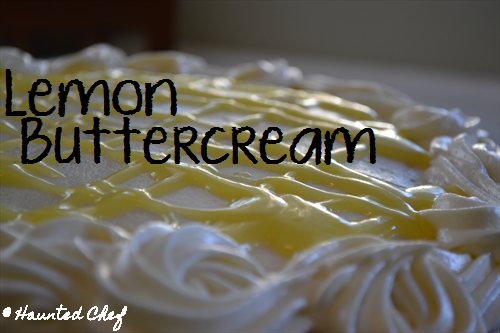 4 cups confectioners sugar
1 cup butter (softened)
2 tablespoons fresh lemon juice
1 teaspoon grated lemon zest
1 tsp lemon extract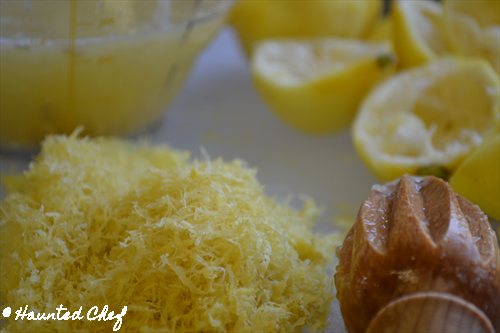 Zest the lemon then juice it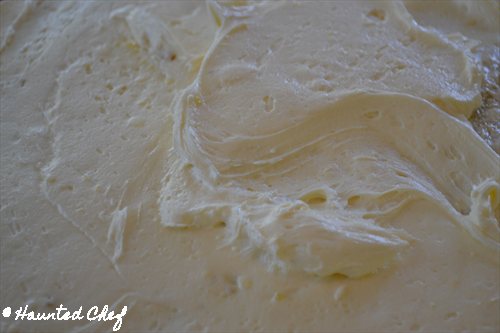 Put the ingredients into a bowl and mix just until just blended at a low speed. The more you whip the more air bubbles you will incorporate. See the air bubbles in this picture? They all need to be popped in order to make a satin type finish on a cake. Some people like the light and airy look though. If you do like air bubbles then crank up your mixer and let it go for a few minutes.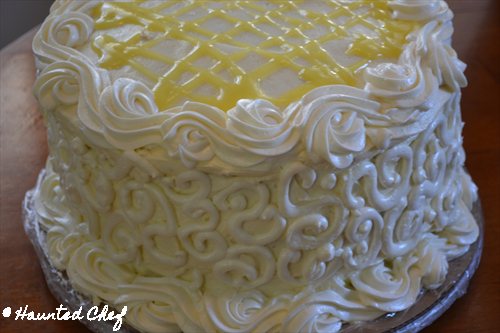 Here it is on a cake. This icing is a thin consistency which can be difficult to work with but is yummy as it is. To make it thicker you just need to add more confectioners sugar.
Go check out the lemon cake recipe here
http://www.hauntedchef.com/2011/10/26/lemon-cake/