Why not try something different tonight. This pasta dish is packed with flavor and interesting textures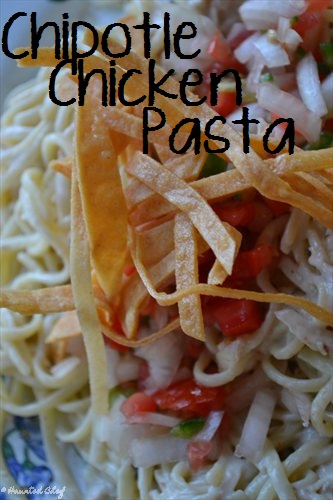 Ingredients:
2 Chicken Breasts
linguine Noodles
Corn Tortillas
For sauce
2 tablespoons butter
1 small shallot
1 1/2 cups light cream
1/2 teaspoon cumin
1/2 teaspoon paprika
1/4 cup Parmigiano-Reggiano
Chipotle in Adobo Sauce
Picco
6 Roma tomatoes
1 sm onion
1 fresh jalapeno pepper
3 Tablespoons chopped fresh cilantro
1/2 teaspoon garlic powder
Salt and pepper to taste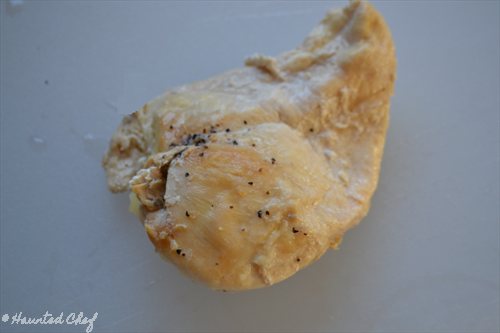 Bake or grill chicken until done. There is more depth of flavor if you marinate the chicken overnight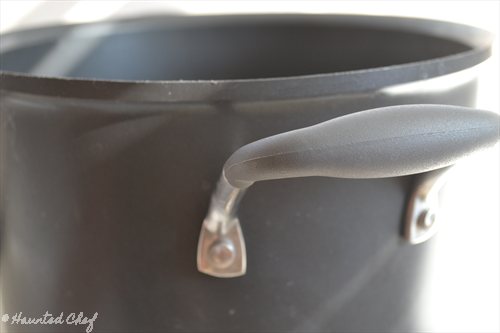 Find a pot big enough to cook pasta in because it needs room to cook properly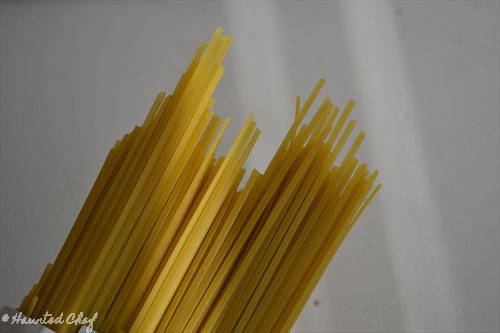 Boil the pasta in a large sauce pan until al dente, according to the package instructions. Drain and set aside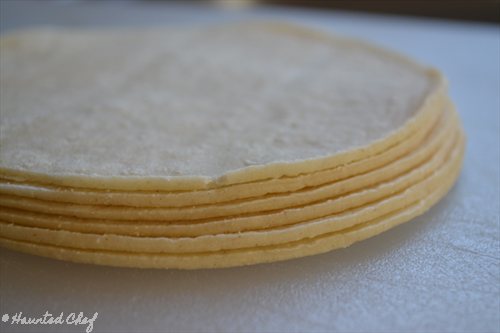 Next grab some corn tortillas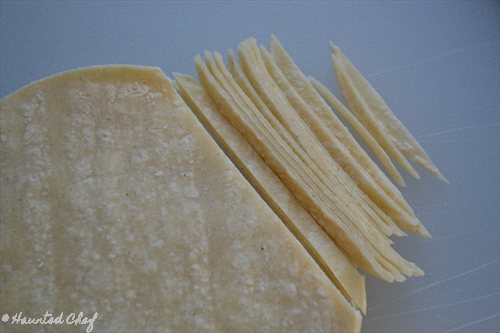 Cut into strips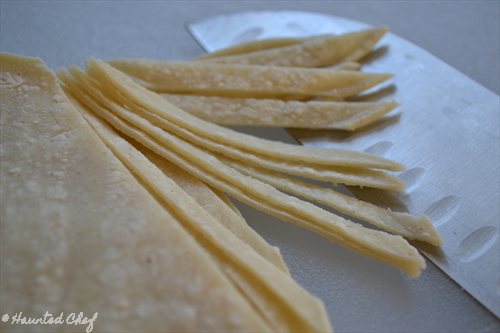 Take the strips and fry them until crunchy set aside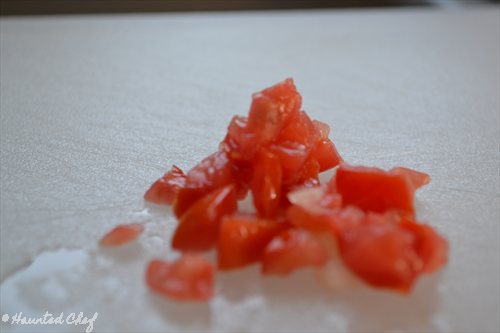 We are now going to make the garnish which is ….Picco de Gallo. … Chop the 6 tomatoes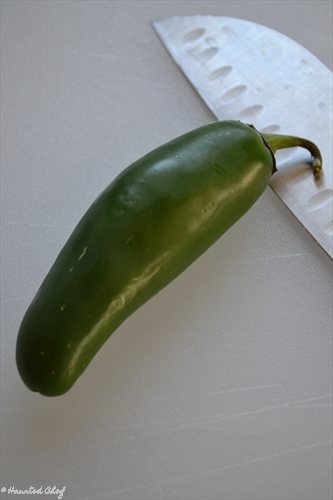 Chop the jalapeno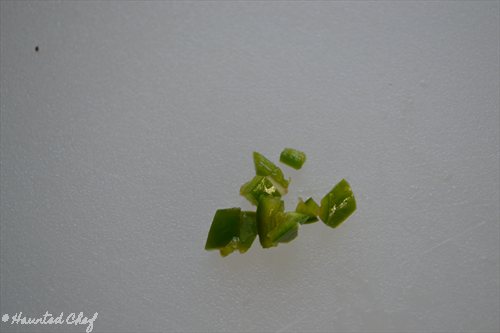 Chop with or without the seeds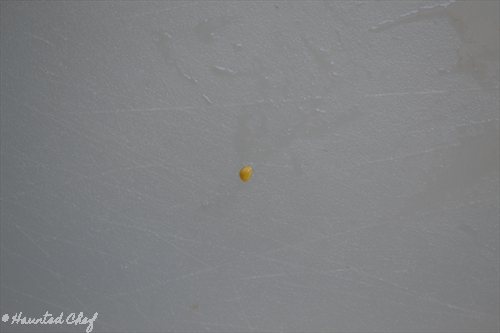 This is where all the heat is along with the veins!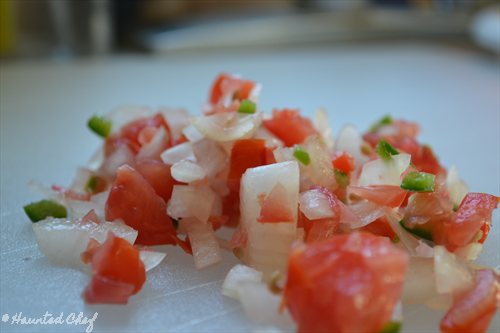 Combine tomato, onion, jalapeno pepper and cilantro. Season with garlic powder, salt and pepper to taste. Set aside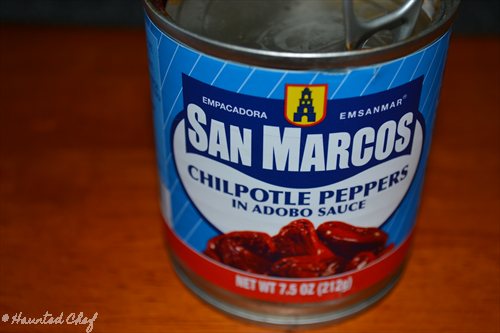 Have you ever had chipotles in adobo sauce?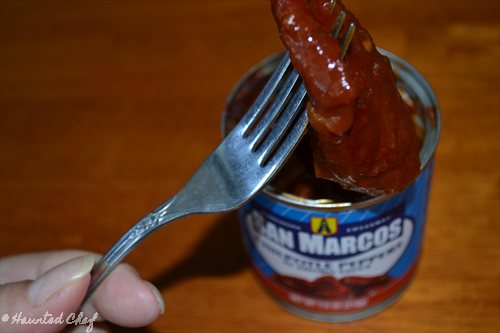 They are wonderful for their depth of flavor they add to your recipe! I suggest you puree them and put them in the freezer. You can take out just what you need at any time. This recipe requires 1 Tablespoon more or less to your taste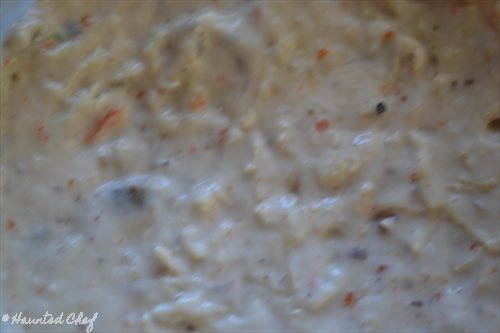 Now we are going to make the Chipote Cream Sauce. In a saucepan melt 2 tablespoons butter and add  1 small shallot toss, add chipotle puree, cream, spices and toss. Shred the chicken and toss in the sauce as well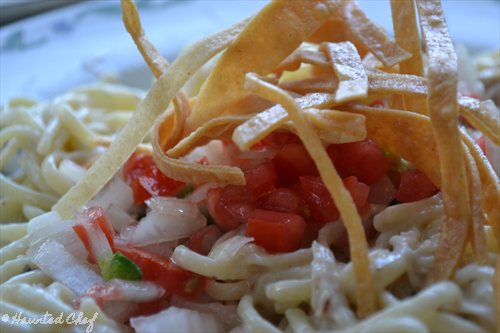 Toss noodles with the sauce and cheese then plate. Garnish with the picco and tortilla strips…..yum!!!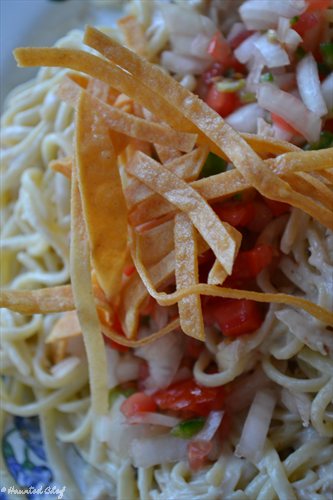 Yummy!!!