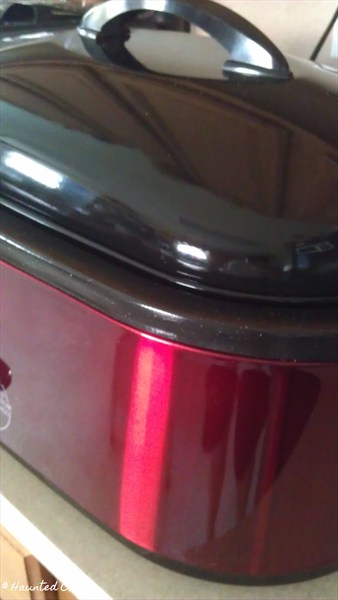 This year I was going to roast my turkey as I usually do. I made a trip to HEB central market for groceries for my thanksgiving dinner. If you have never been to central market it is quite an experience! Here is a link to check it out or yourself. I walked in and noticed they happened to have roaster ovens on sale. Believe me when I say I have everything in the kitchen I could possibly want or need and then some. This was something I did not need to add to my collection or was it? I was torn! I walked away from the display and thought I will get everything I need first and think about it. Perhaps I will forget about it or realise it is something I really don't want.
So off I went into the store to grab what I needed from my list. As I was at the end of my trip and moving towards the registers when yet another display practically jumped out in front of me. This time instead of black roaster ovens stacked neatly they had red ones. They were screaming at me to get one. The store also had $10 off coupons taped to each box to further sweeten the deal. I was even more conflicted than before. I decided to throw caution to the wind and put one in my cart.
I started feeling guilty of yet another item coming into my already packed kitchen. I was hoping my husband wasn't going to call me a hoarder which I most certainly am not. For those of you who have been in my house and know me don't even say anything lol. So now I own this new roaster and it is being put to good use today with my turkey. It feels great that my oven is free for all the other things I will put in it today. I think the bird will turn out delicious and I will have a new way of doing my bird from now on. We will see how it turns out and I will post about it then.
Go check out my central market post here http://www.hauntedchef.com/2011/12/08/central-market/