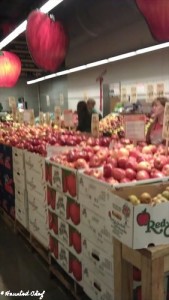 3815 Westheimer
Houston, TX 77027
(713) 386-1700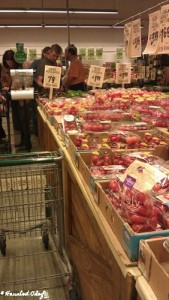 This is the grocery store to compare all other grocery stores to. If you are ever in Houston you must make the trip to check it out. The time to go is on a Saturday right before noon when all the vendors have representatives in the store. Do not eat prior to going and do not plan on going out for lunch afterwards either. Why? All those vendors are there for you to sample what is on the shelf. The experience will probably take you over 2 hours to go through the whole maze. It is just like going to a food show but for the public.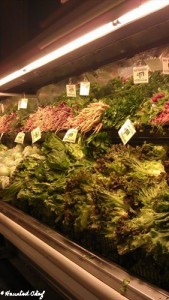 You walk in and about every 10 feet or so is a vendor showing off their yummy produce or products. They may offer a strawberry shortcake and then a few feet away is a full Carmel apple. Some vendors offer sample bites and others full plates of food. Imagine a full plate of strawberry shortcake! Grab a cup of coffee then off to sample cheese. This is a grocery experience like no other.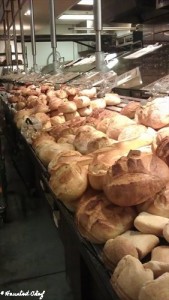 I don't love this store for just the Saturday vendor offerings. They have over 700 varieties of produce marked by place of origin, 100 varieties of saltwater/freshwater/shellfish, a butcher helping you with 60 varieties of sausages and marinated meats, oer 600 items in the bulk section, over 700 kinds of cheese, more than 2,500 wine labels and hundreds of beers from all over the world. Just look at the breads in this photo and realize this is a small portion of the bread section.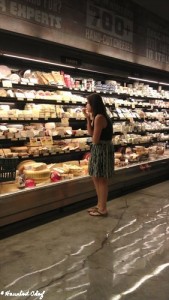 This picture is one case of their cheese. The cheesemonger is usually walking around wanting to educate you on cheese and helping you sample.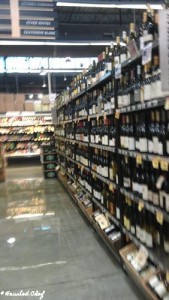 This is just one aisle of wine with a peek at the case in back which is filled with different varieties of cold beer.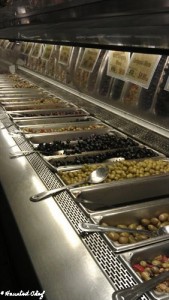 This is their olive bar. Look at all the different bins of olives! At the end of the maze is where you can find the olive bar as well as a salsa bar, soups, sandwiches and prepared items in cases just in case you don't feel like cooking. You can grab it to go or eat it here.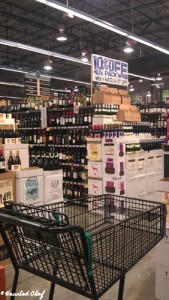 This is definitely a destination spot for foodies! I could go on and on gushing about this store. Can you tell I love it here?