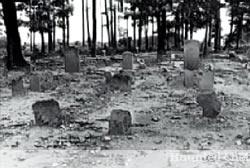 Here is the story behind the Newport edition you have been waiting for. In the year that the movie Poltergeist came out on the big screen there was another similar drama playing out in a town in Texas. In the early 1980 a new housing edition went in called Newport. Sam and Judith Haney purchased a home in the Newport area of Houston. The family decided to have a swimming pool put in the back yard. As they began to get started an elderly black man showed up out of nowhere and told them that they was about to dig up human remains. The reason he gave them this information was that he knew they were buried because he had seen them years before. They decided the old man was crazy and started digging for the pool anyway. As they were digging the two bodies were just where the old man said they were. Scared they began doing research and found a man named Jasper Norton who as a young man had worked as a gravedigger. Norton told the Haney's that their home and the surrounding houses were built on top of an old cemetery called Black Hope. He also told them that most of the deceased were former slaves.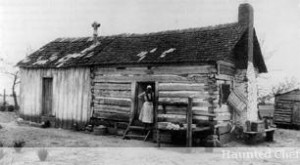 They found out that last burial had occurred 1939 and that there as many as 60 people were in graves. Norton identified the two people buried in the Haney's backyard as Betty and Charlie Thomas who former slaves. They had died sometime during the thirties. As they lived in their house the activity became more negative. They heard disembodied voices, an unplugged clock in the began shooting sparks and glowing, sliding glass door open but there was nobody there and the door was locked. The next morning after to door incident Judith couldn't find her red shoes. When she finally located them they were outside miraculously sitting side by side on top of Betty's grave. They also realized that the date was Betty's birthday.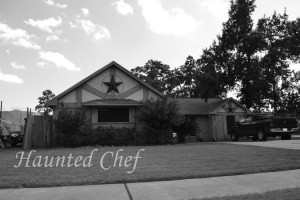 Unable to keep all of the information to themselves they had a neighborhood meeting. They found out neighbors whose houses were built on top of the abandoned cemetery also had all kinds of activity. They reported lights, televisions/water faucets turning on and off, unearthly sounds and apparitions. Sam and Judith decided right then to fight back. They sued the developer for not disclosing that their home was built over a cemetery. They won and were awarded $142,000 by a jury. The judge ruled on legal grounds that the developers were not liable and reversed the decision. He then ordered the Haney's to pay $50,000 in court costs. Unable to pay and plagued with health problems they were frightened of remaining in their house. They made the decision to file bankruptcy and abandoned their home.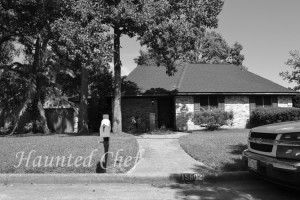 One of the other families lived right across the street with similar problems to the Haney's. Ben and Jean Williams lived there with their young granddaughter named Carli. They reported activity that the house was cold year round, the feeling of being watched, toilets flushed by themselves as well as the garage door and other household appliances would operate on their own. They even had rectangular sinkholes open up in the yard and for whatever reason they couldn't be filled in. As soon as she thought she would have the problem solved the sinkholes would reappear within a few days. Another oddity was Jean couldn't get any new plants to live on the property even though she always had a green thumb. On their property they noticed strange markings on an old oak tree by the sinkholes. It was an arrow pointed downward with two horizontal slash marks beneath it. They attended the meeting and discovered their lovely home was built over the cemetery. As they began to research a long time resident of the area told them he had marked the tree as a way to identify where his two sisters were buried. The activity began to increase and they would hear phantom footsteps in the hall, an apparition hovering over them when they slept and six members of their extended family were diagnosed with different cancers where three of them died within that year.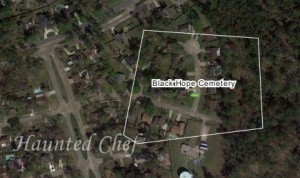 The Haney's were not the only family to try legal recourse. They were all told that without definitive proof of a cemetery on their property nothing could be done. Ben and Jean Williams decided to prove their home was built over a cemetery. So Jean began to dig in one of the sinkholes beneath the oak. When she became overwhelmed from exhaustion to her daughter Tina took over. After digging for about a half-hour Tina collapsed and was dead 2 days later. Jean was convinced their desecration of a grave had precipitated their daughter's death. They decided to leave no matter what it cost them. The loss they already experienced was more than they could bear. They abandoned their house and escaped to Montana. After a period of time passed they later moved back to Texas.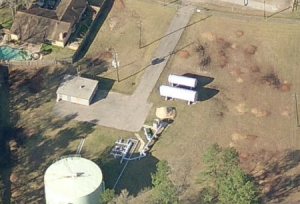 Subsequent owners of their homes say they have noticed no unusual activity. They seem content to live in the houses even with the negative history. Would you buy a home here? If you google the story you will find some people report activity and some say they never experienced anything. The fire department will tell you there are more alarms that go off in the part of the neighborhood that covers the cemetery. Do you think some people are more sensitive than others and this is why the new owners do not have activity? Do you think that the Williams or the Haney's would make up such activity to give them a reason to loose all the money they had invested in their homes? These are some the same types of questions my group puts to the test every day as we deal with homeowners. Is it real or imagined? Can we find evidence to back up the claims? I spent time in Newport on several occasions. I can tell you that the area has a strange vibe to it for me. The woods have shadows that dart about even when nobody is there. I believe the place to be haunted. I will be uploading photos and other evidence I collected while there in the future.
Go see the Black Hope photo gallery here