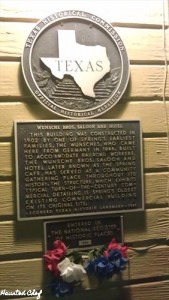 Spring
103 Midway St
Spring,  TX 77373
When spending a day shopping in Old Town Spring I make this is one of my stops. The menu is only one page long which makes selecting what you want to eat easy. I usually order a burger and fires or onion rings depending on my mood. The fries are hand cut and sometimes limp but they are still fresh potatoes which makes up for that. The burgers are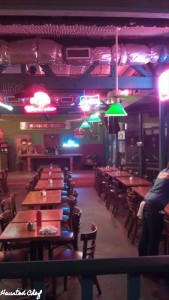 a good size with fresh toppings that slide around as you try to take a bite. If you order the Chicken Fried Chicken you need a big appetite because it is huge, taking up almost the entire plate. The beer bread is yeasty, dense and really good. It is a shame you only get one slice with a dinner entrée. If they brought everyone a loaf they most likely would be more busy. You can however, buy the beer bread mix on your way out the door.
I have never had to wait to be seated or to get service. The food always comes out fast and hot. Their menu is priced a little on the high side which may account for the lack of patrons after the town shops all close. There is little competition during the day for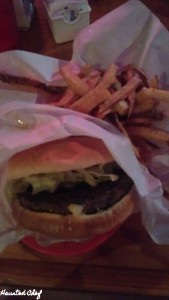 all the shoppers which may be one reason for the prices. The few places to eat make them have captive clients. People need to sit after hours of walking in and out of shops in all kinds of weather. I also think people consider Old Town Spring just for shopping instead of a destination place for food.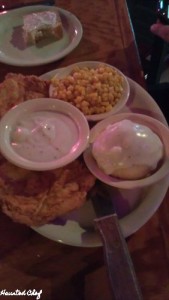 As someone who loves nostalgia I don't just come here for the food. I love history and this building is loaded with it. Wunsche Brothers opened in 1902 as the first building in Spring as a saloon and hotel. It was the last to close during Harris County law of Prohibition. Uncle Charlie Wunsche who lived upstairs until his death in 1935 is said to still haunt the place.
The story of Charlie Wunsche is that he fell in love with a young woman who didn't love him in return. If you talk to the staff they will all tell you tales of working there including after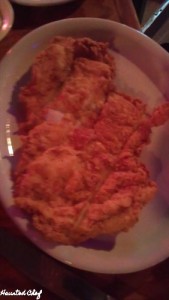 hours. One staff story is that someone came into the bathroom but there was nobody there. She told me she ran out and does not like to be there alone. Other interesting things I have been told is that the staff gets touched, you can see full bodied apparitions and Uncle Charlie plays around with them. Some believe there is a girl there as well although I cannot find any information to support this.
For more on the history of Old Town Spring read this article
http://www.hauntedchef.com/2011/09/11/old-town-spring/