2120 Buckthorne Pl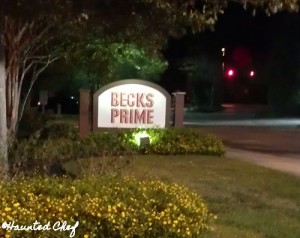 Woodlands, TX 77380
My mouth starts watering every time I am near this sign. Why? Three foodies with some experience in the restaurant business got together and decided to do something fresh. Use high-quality ingredients that are cooked-to-order as fast food. They use a grill with mesquite wood coals just like it used to be done. They actually grind Angus chuck roast every day to make their hamburger patties! From what I understand Boar's Head makes a hot dog exclusively for them as well, although I have not been able to get past Bill's burger. I have eaten here many times and get Bills burger every time I order. This is THE burger I compare every burger to. I have been on a quest for the best burger for a while now and I want you to know that I really like this place!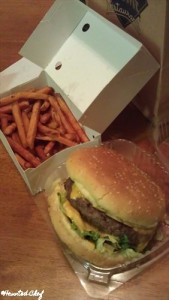 This night I decided to not to go inside to order. It is really convenient to have a drive through! Here is my goodies after I unpacked them from the bag.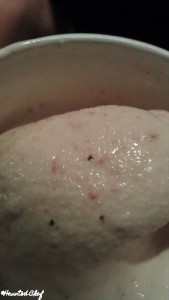 The strawberries and cream malted milkshake is the best I have had anywhere. It is not really sweet and very refreshing.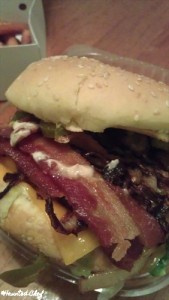 Bill's burger is a 1/2 lb certified Angus chuck patty with sautéed onions, sliced cheddar, bacon, jalapeños, prime sauce and lettuce. They do have other burgers as well but this one is really good. Yes I am gushing over this burger. They also have steaks, chicken and ahi tuna. This place pays attention to detail with special sea salt on the sweet potato fries.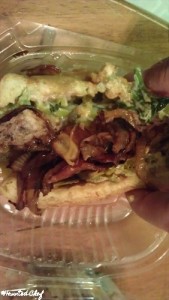 Here it is after I cut it in half to handle it easier. Doesn't it look good!
This place pays special attention to detail on everything including the sides. This is the sweet potato fries seasoned with gourmet flaked sea sal